Improving the homes we live in is something we all love to do. Whether it's decorating the interior walls or simply getting new bedding, it feels great to improve our homes, putting in the time, effort and money to get it looking how we want.
But quite often, we'll spend all our time focusing on the interior of our homes, while the outside slowly deteriorates or suffers neglection. This will often mean the inside of our homes look far greater than the exterior, making it difficult to sit outside during the summer months. Bummer.
In this post, we will walk through 5 of the top home improvement tips which should be considered for the outside of your home in 2018.
1. Patio
Patio TLC is one of the first things you should consider when looking to improve your garden or the outside of your home. If you've lived in your home for some time, chances are your patio will be old or worn out, or it may just need a clean. It might also be that you have a large patch of grass, but no patio, making it difficult to enjoy your outdoor living space.
A new patio should definitely be considered in this scenario. A quality patio installation will provide you with a solid space for BBQ's, tables, chairs, benches, posts, plants and more!
If you are already happy with your patio, it might be that you need to clean or tidy it. Remove all kid's toys, clean it up and seal it with a quality patio sealer. This will prepare it for any furniture that you may wish to purchase in the coming months.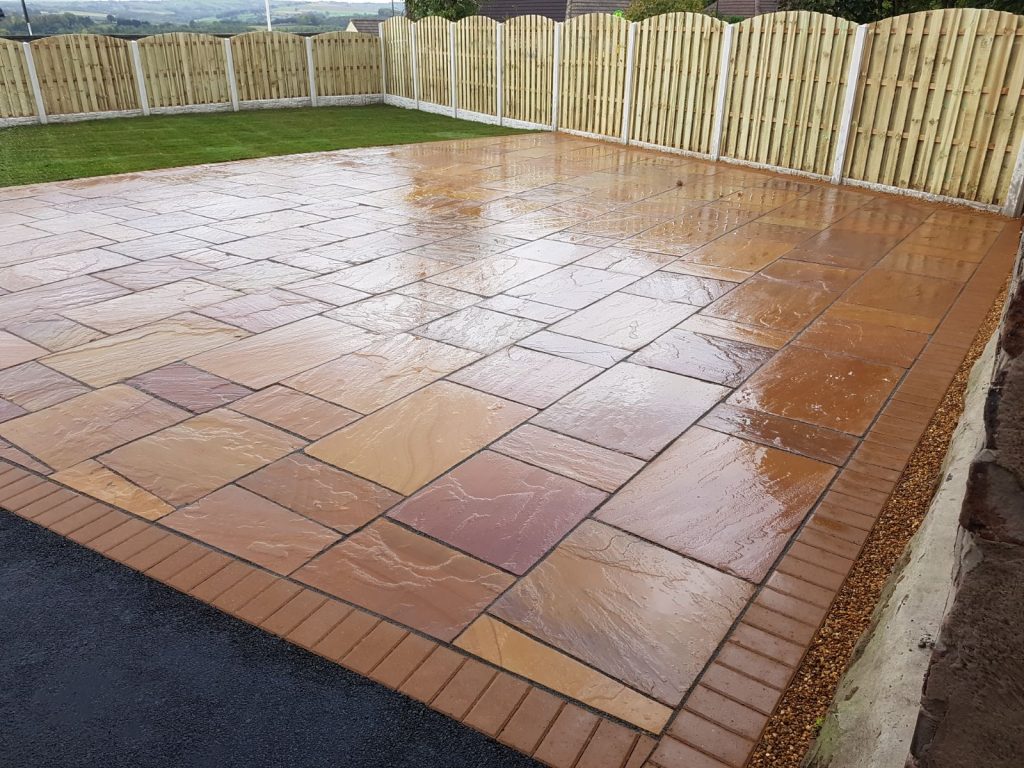 ( Image Credit: Classic Paving )
2. Decking
As with point one, it might be that you already have decking you like – it might just need cleaning or bringing back to life. In this scenario, a coat of decking paint or decking stain should be considered to freshen it up.
The right product will not only get your decking looking great again, but will also provide it with further protection against the outdoor elements. It's important to choose wisely as a poor paint, oil or stain will be noticeable once the job is complete.
It might also be that you don't have a deck, or your decking is old and worn out. If this is the case, new decking should be one of the first things you think of to improve your home this summer. A new deck will provide you with an alternative living area to that of a patio, offering up a relaxing zone to chill and soak up the sunshine.
3. Driveway
The driveway is one of the first things you or others will see upon arrival. A quality driveway will not only help to make the front of your home look stunning, but can also add value to your property.
Finding the right driveway company is important if you are looking to freshen up the front of your home with a new driveway. It's important to consider all options to make sure you are happy with the finish. Here are a few of the recommended driveway options that should be considered when looking for a new driveway this summer:
Block Paving
Tarmac
Indian Sandstone
Resin Bound
Classic Paving is one of the leading choices for new driveways, offering a range of driveway options to help you make an excellent first impression with the front of your home.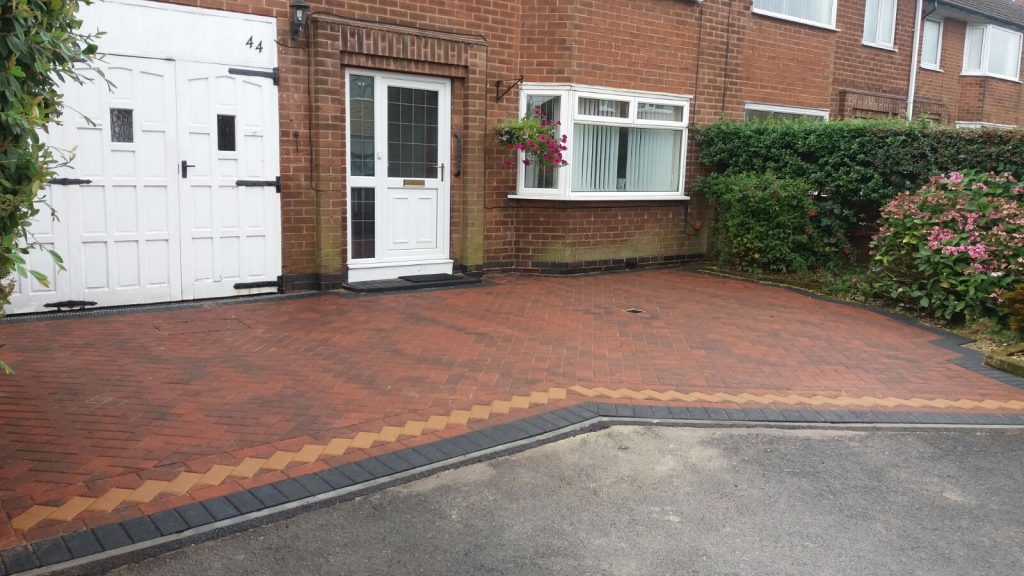 ( Image Credit: Classic Paving )
4. Windows & Doors
Windows and doors will often be left for years without any consideration of how they look. Like your driveway, your front door will be one of the first things that people will notice when they visit your home, so wouldn't it be nice to make a good first impression?
It's also nice to arrive home to a home that looks good from the front. Your front door will be one of the most seen doors of your home, especially if you live in a busy area. A new front door can also add some value to your property, providing a fresh look that your home mightn't have had for a long time.
If you are going to consider getting a new front door, it might also be worth considering new windows or frames. uPVC is a popular choice among people looking for new windows for their home, replacing the old wooden frames that might have worn out over time.
5. Roofing
The roof is one of the most important (and often overlooked) parts of your home. How often do you really look up at the roof of your home?
Take the time to look up and you will often find problems. Problems with the look or functionality of your roof that might've gone unnoticed for years.
If you've lived in your home for a lot of years, it might be that it requires an upgrade. If you are looking for a roofing company, Consolidated Roofing can provide you with details about the different roof upgrades, simply contact our roofing contractors today, as well as why and when you would require one. It might be that a roof paint is required to give your roof a fresh new look.
So there you have it; our top 5 tips for exterior home improvements in 2018. Get prepped and ready for the summer by improving your home this spring!