ROOFER BROMLEY
WE WILL BEAT ANY PRICE
Expert roofers in Bromley & London, with fully certified roofing contractors. Consolidated Roofing in Bromley offer specialist repairs and install all leading brands of roofs throughout London.
ROOF REPAIRS & INSTALLATIONS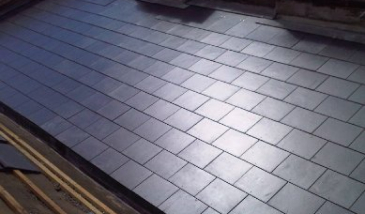 Our specialist slate and lead roofers in Bromley & London use highly these durable and traditional materials which makes them very suitable for roofing.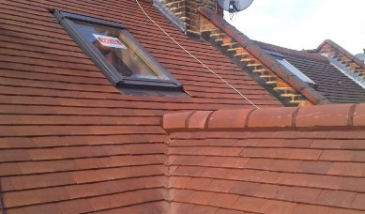 We use a wide selection of concrete roof tiles for installations & repairs throughout Bromley & London, ranging from small plain tiles to the larger concrete profile tile.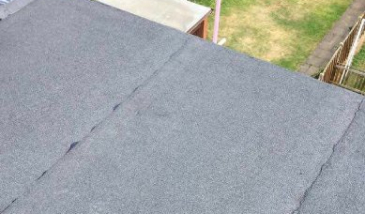 Flat Roofing in Bromley & London using high performance felts for a high quality new flat roof.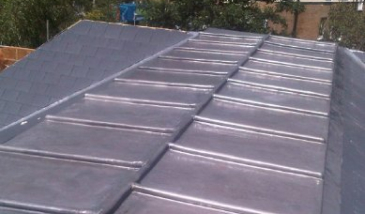 Lead is used in roofing as it's one of the most environmentally friendly materials on the market. Leadwork has great resistance to corrosion & outlast any alternatives.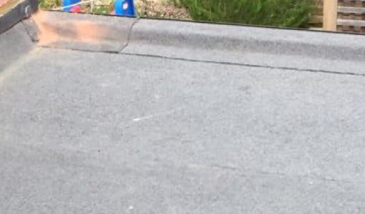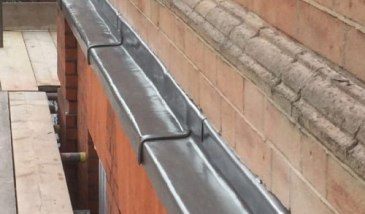 Professional and thorough roof repairs in Bromley & London for leaks, replacements and renovation services.
RECOMMENDED ROOFERS IN BROMLEY
We are experienced roofers in Bromley who offer a comprehensive range of roofing services to our clients throughout the Bromley Borough and Greater London. We are a  specialist friendly team of expert roof contractors, providing the best roof repairs and installations at the most competitive prices.
We cover tiled and flat roofs for roof repairs, & brand new installations, fixing broken tiles, clay tiles or upgrading unhealthy roofing. We've been established for over 12 years carrying out a wide range of different roof renovations.
.
Family Run Roofing Company Bromley
Having worked throughout Bromley & London for many years, Consolidated Roofing has earned a first class reputation for service as we provide a brilliant job every time and workmanship that is second to none. We work on commercial and domestic buildings, and our family run business guarantees a very high standard of work that is reliable and offered with affordable prices.
Whether it be maintenance, a repair, a complete roof overhaul, guttering, or fixing a leak, Consolidated Roofing have you covered. We work closely with each and every one of our customers, to ensure we not only meet, but exceed their expectations, ensuring you are kept up to date with the whole process.
We only use top quality and professional roofing materials to ensure the highest standards of finish for our customers. We are fully insured and trusted traders with over 19 years of industry experience, working on all types of roof including slate, lead, tiled, or any other type of trades material.
We offer durable and efficient roof repairs and if it can't be repaired, then we'll ensure you're provided with a competitive quote for a new installation. For more information, please don't hesitate to get in touch with Consolidated Roofing.
PROFESSIONAL ROOFING BROMLEY
We have been providing roofing services throughout Bromley for many years now, so regardless of your specific requirements we're confident in saying our services will benefit you. With over 19 years' worth of experience in the roofing industry we can cater to your every need and provide the right guidance to ensure that your new roof is exactly suited to you.
Our roofing company based in Bromley covers everything from velux windows to lead work, slate roofing to flat roofing – we are the experts you can count on. We can also assist with emergency roofing requirements such as weather damage. We're always here to help our clients, be it with advice and information or by offering a FREE QUOTE for our roofing service. We hope to hear from you soon to talk through your options for a new roof in Bromley.
Based in Bromley, we are perfectly situated to offer roofing services throughout Bromley and the London area.
BROMLEY ROOFERS
We have years of experience in the building industry and our Bromley based roofers have all the skills and knowledge needed to ensure professional roofing services are provided.
We strive for perfection on every roofing job we undertake, and we always go that extra mile to ensure the best level of service is provided every time. Having worked in the construction industry throughout Bromley and London for many years, we have received some great feedback from our customers, which can be seen out testimonials below. Or check out our 5 Star Reviews on Google.
Consolidated Roofing Bromley
Consolidated Roofing offers assistance to clients in Bromley and Greater London, carrying out an excellent job every time, we're on hand for whenever you need us. You won't find a roofer company that offers the same standard of work.
We can offer all aspects of roofing on your house or property. For further information be sure to reach out to our roofers today. We are more than happy to talk to you about the great job we can do for you. if you have been searching for roofers, as well as Bromley, our team of roofers can come to you in anywhere in Greater London.
CLIENT TESTIMONIAL
I can't recommend Nick and his team enough. From the beginning to the end we received a really professional service that was delivered in a timely manner. Updates and photos were sent on a regular basis as the work progressed which I felt was of a really high standard at a reasonable cost. I would highly recommend Consolidated Roofing !
★ ★ ★ ★ ★
Edward Platford